Social marketing
Increase your online presence
Social media activities for all types of business
Using our Facebook management service helps you save more time and expect better results for your business. We know how to optimise your social media channels in order to achieve your marketing goals. By launching Instagram / Facebook advertisements you can generate a bigger turnover and more leads. Whether your business is trading with real estate property or consumer goods or you run a not-for-profit enterprise, our social media management service helps you develop and implement the best strategy for you.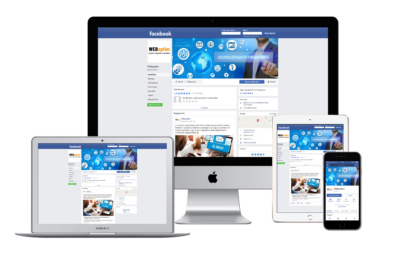 Management of your corporate Facebook page

Developing the Facebook page, publishing industry related content on a daily basis

Fan interaction and commitment

Facebook advertising, highly targeted paid Facebook ads

Running Facebook/Instagram contests and promotion campaigns

Why do you need Facebook management?
Because your clients are on social media sites
No matter in which industry your business operates, your clients use social media on a regular basis. It is important that you keep their commitment and to make them identify themselves with your brand so that your company remain their first choice.
h
Every business deserves professional social media management
Most entrepreneurs do not have time for managing social media channels. Our agency helps you achieve your marketing goals and reach new clients.
People will talk about your business on social media sites
You shall listen to what your clients have to say about your business on social media sites and you have to respond to their concerns. Our social media management services focus on highlighting your company's positive aspects and honestly responding to negative comments, too.
The power of Facebook campaigns
Our Facebook advertising services accelerate the growth of your business. Through Facebook page advertising and advertising through social media, 100% of our clients have achieved better results with lower costs than before.

Social media audit
Here is a summary of how we control the social media channels of our clients.

10 ways to increase Facebook interaction
You do not receive enough comments, shares or likes to your posts on your corporate Facebook page? Here is the solution!
How to attract fans on your corporate Facebook page
Users need to be attracted to your Facebook page for which there are a number of good and bad methods.

Advertising on Facebook – types of Facebook ads
There is no more cost-effective way to reach your targeted consumer group than Facebook advertising.
What is Story Bump and how can it help your content get through to fans.

Facebook for businesses – The importance of Facebook marketing
Do you really want to ignore the social media network?