VideoMarketing i.e. Video and Marketing
Have you ever thought how you could advertise your firm with minimum cash investment?
Which is the channel where you can get your advertisement through to an infinite number of consumers without having to spend big sums of money?
Which is the medium whose role is growing dynamically day by day?
Or, which is the advertising tool that can have the biggest impact on your potential buyers?
The answer to all these questions is video marketing.
It is a really simple advertising tool. You can make advertising spots, various – funny or informative – videos, one or two minute spots; all this is to advertise your business. Studies have shown that consumers are most influenced by a combination of sound and moving images.
Video marketing is practically a 2-3 minute web-based advertising spot. You can use it for advertising a new product or service, or your company. These spots can be distributed by the company itself either by attaching them to e-mail messages or placing them on its website. If you manage to produce a really creative content that users like, then the spot can even be distributed by the users themselves. Very often you receive an email from a friend saying that you must watch this because it is really cool, or your friends may share a video with you on a social media site.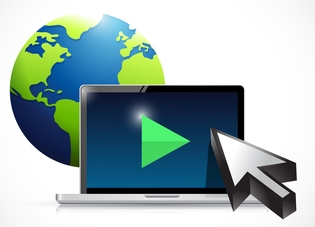 If you want to advertise on television or on the radio it can cost a fortune. In contrast, to upload a video to the Internet costs nothing. Moreover, contrary to television, you do not need to specify when your spot is to be aired as it will be accessible at any time once you have uploaded it. Its production does not require big capital investment, and you can target your audience more precisely.

An additional advantage of video marketing, as compared to traditional advertising tools, is that whereas you encounter newspaper and television advertisements by chance and you forget about them very soon, consumers use the Internet much more consciously, mostly looking for specific information.

Also, another advantage of video marketing is its high click-through rate, as people like to watch different videos on the Internet whether they are looking for something specific or just surfing the net randomly. Once a user has clicked on your spot, you can redirect them by an additional click to your website or keep them on your website and thereby convert the customer's casual surfing into a purchase.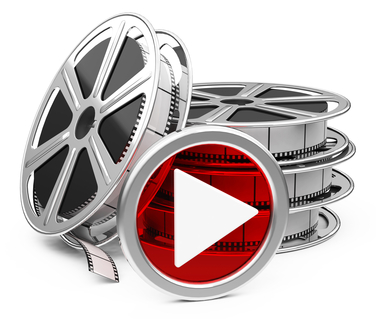 If you are interested and would like to try the potential of video marketing and thereby boost your website's traffic, popularity and income, then please request a quotation from us; we undertake to design and implement video marketing campaigns.
About your website, competitors, on-line marketing presentation (with proposal, quotes)