Competitive space analysis
Everybody has competitors, and it applies also in the field of online marketing. The effectiveness of websites is determined mostly by the quality of the other competing websites present on the given market. That is why it is important to examine the areas in which you are (or could be) better than them.
The main goal of our analysis is to identify your strengths and weaknesses, your SEO and Adwords activity in the given market space, the users' behaviour and page use trends, and the development of brand and social presence.
For this it is essential that you identify the competitors about whom you wish to get more information.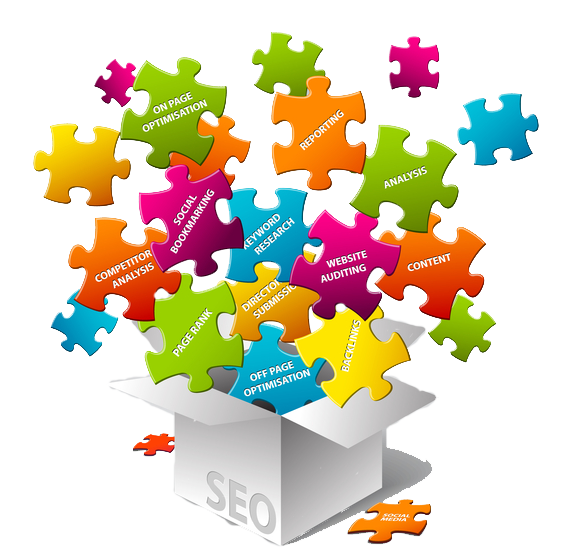 One of the fundamental subject of on-line marketing activities is the user. If you know what users are looking for, what expectations they have and how they behave on a website, you know almost every important detail in order to improve their user experience. We analyse users' behaviour from many aspects: how much time they spend on the given website, how often do they return, what searches they run on the website etc.… Most often, visitors get to a website through keywords so it is important to find the right search phrases in view of Google ranking and target sites.
Users can come from various sources to a website. In order to get an accurate picture of the current situation on the online market and the competition, you have to study each and every possible source. Our analysis covers organic searches, the traffic coming from Google Adwords, the activity on social media and newsletter campaigns. In the social sphere, the most important is Facebook and Youtube activity but on request we can also include other areas in our report.
We will also analyse the link profile in detail during which we determine the critical points that are to be developed in order to improve the performance of the website.
In most cases in addition to increasing the number of visitors it is also important to achieve various conversions (for instance subscription to newsletter, purchase, request for quotation). We examine the development of conversions by time and the routes that yield or may yield the most conversions.
More than just an analysis.
We model data using graphs and other visual methods thus you get a transparent and easy to understand overview. We provide explanations and descriptions to make it easier to understand the data. Based on the results of the competitive space analysis, on request, we make strategic proposals to make your website even more successful.
In summary, the key points of the analysis are as follows:
user analysis
analysing competitors (strengths and weaknesses)
mapping channels used by competitors
detailed link profile analysis
analysing your own and competitors' websites
studying social presence (Facebook, Youtube)
Adwords and SEO analysis
Developing strategic proposals
About your website, competitors, on-line marketing presentation (with proposal, quotes)