Google Ads Campaign Management Service -Weboptim
The ideal Google Adwords or CPC campaign:

It yields more than it costs
It is well targeted
Optimized and therefore low cost solution
Produces high conversion rates
Among the available CPC (Cost Per Click) systems, Google Adwords is the most popular. We undertake to conduct complex CPC campaigns: we offer these primarily because in case of this product our clients only have to pay for actually acquired visitors as opposed to traditional ads where the price depends on the number of displays.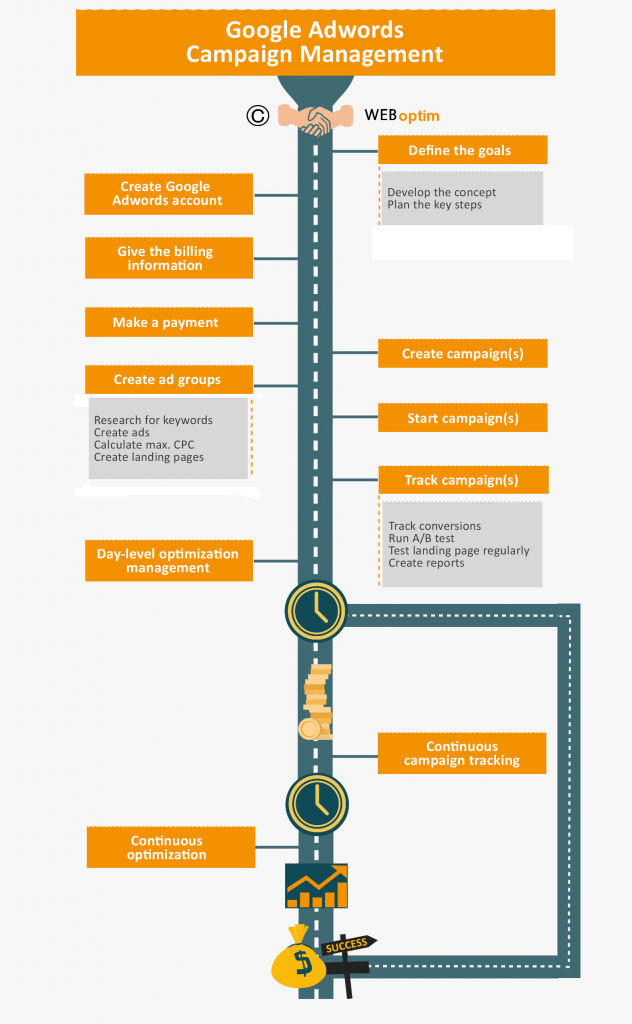 The advantages of click based (CPC) campaigns:
It brings immediate result in contrast with traditional SEO
Strictly success oriented: only actually acquired visitors are getting billed
You can define an unlimited number of keywords
The ads can be positioned to country, language or even to smaller regions
Advertising costs can be controlled effectively
The results can be clearly measured
Google Adwords is directly linked with Google Analytics
Request our free offer!
About your website, competitors, on-line marketing presentation (with proposal, quotes)