Small competitor analysis
Everybody has competitors, and it applies also in the field of online marketing. The effectiveness of websites is determined mostly by the quality of the other competing websites present on the given market.
Learn how your website performs on the online market!
Using the competitor analysis tool you can get an idea of the position your website occupies on the Internet as compared to your competitors' websites.
The competitor analysis includes:
Defining competitors
Checking Google positions
Examining website size of competitors
Analyzing the number of incoming links of competitors
Studying social signals (Facebook)
Checking the brand's online presence
Scanning the speed of the websites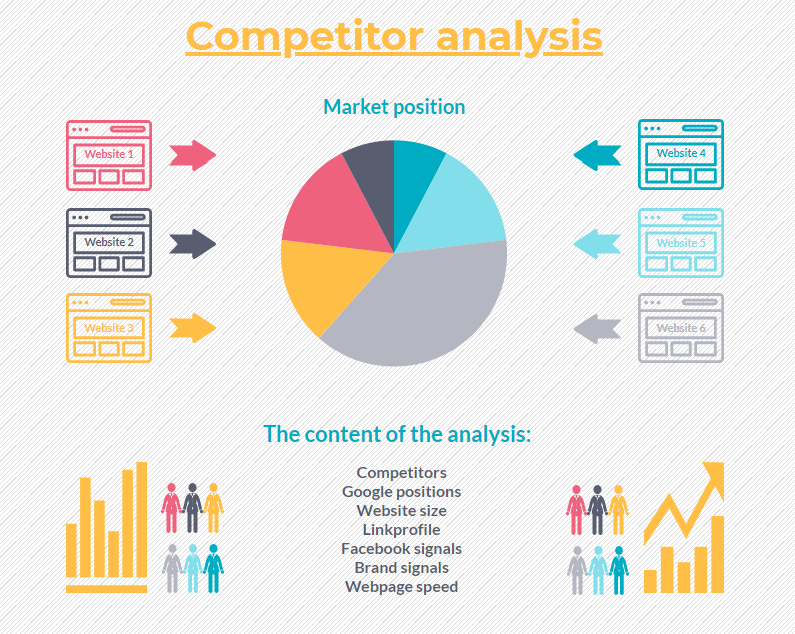 Based on the results of the competitor analysis, on request, we make strategic proposals to make your website even more successful.
Get a quote!