Link profile analysis
If you want to rank at the top of Google's list you have to bear in mind that this is determined ca. 40% by your link network (i.e. the totality of backlinks pointing to your website). In order to improve the quality of your link network you first need to set up a link profile, i.e. review and evaluate your existing links. For this we offer a solution which enables you to know not only your own but also your competitors' link network.
Regarding that top-listed sites take away the vast majority of visitors, it is important to know, at least in broad terms, how you can rank higher in search engines. For that you need
good website content
a good link network
social media presence
an easy-to-use website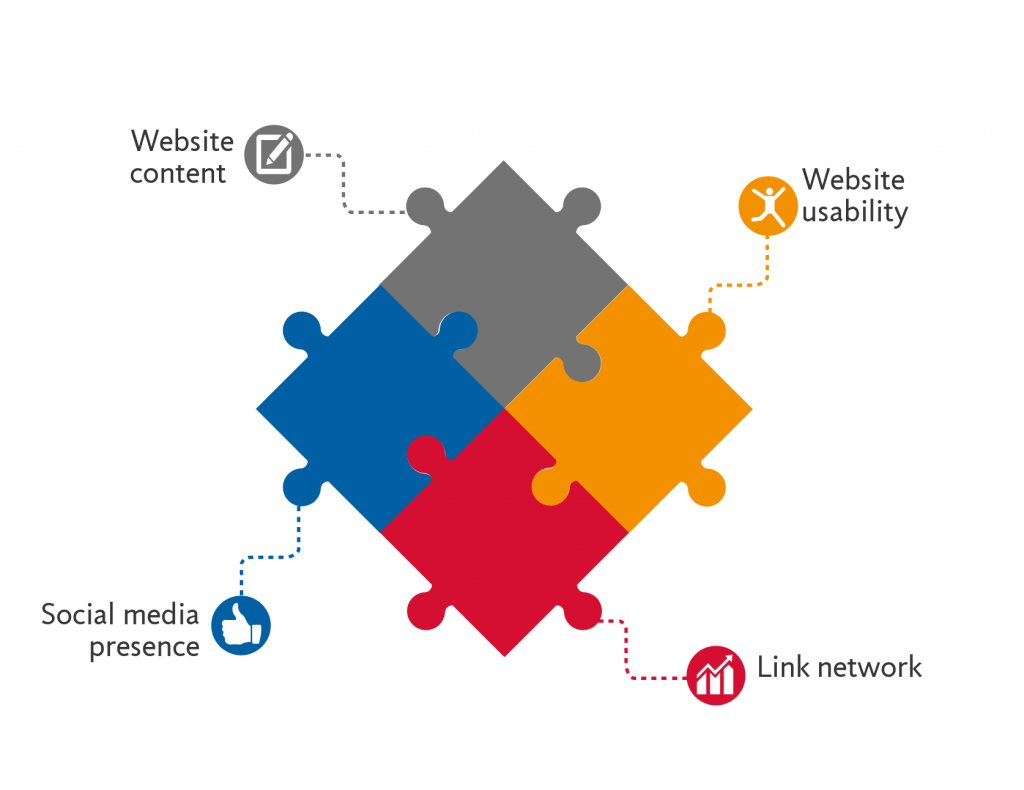 What does a good link network mean?
several websites point to your site
relevant sites have a backlink to your site
websites with high Pagerank and only a few links point to your site
there are no backlinks that are expressly harmful
A good link network (with relevant, strong links) is important not only because it strengthens your Google position but also because valuable visitors (buyers, clients) can reach you through these links.
How can you also have a strong link network?
Step 1: analyse link profile
Step 2: secure presence on the selected websites
Step 3: remove presence from harmful websites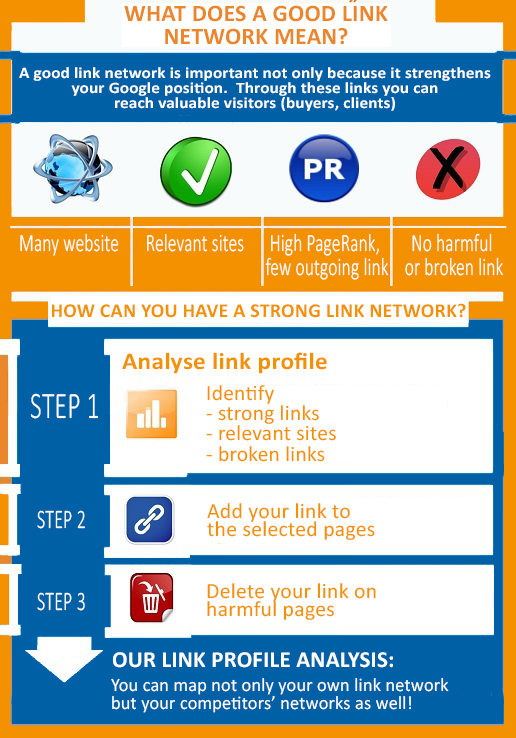 With our new link profile analysis tool you can map not only your own link network but your competitors' networks as well!